ARE YOU READY FOR THE CENTRAL TEXAS CEDAR SEASON? PART 2
Article By: Kristen Horner-Warren | Nov 22, 2013 | Posted In - General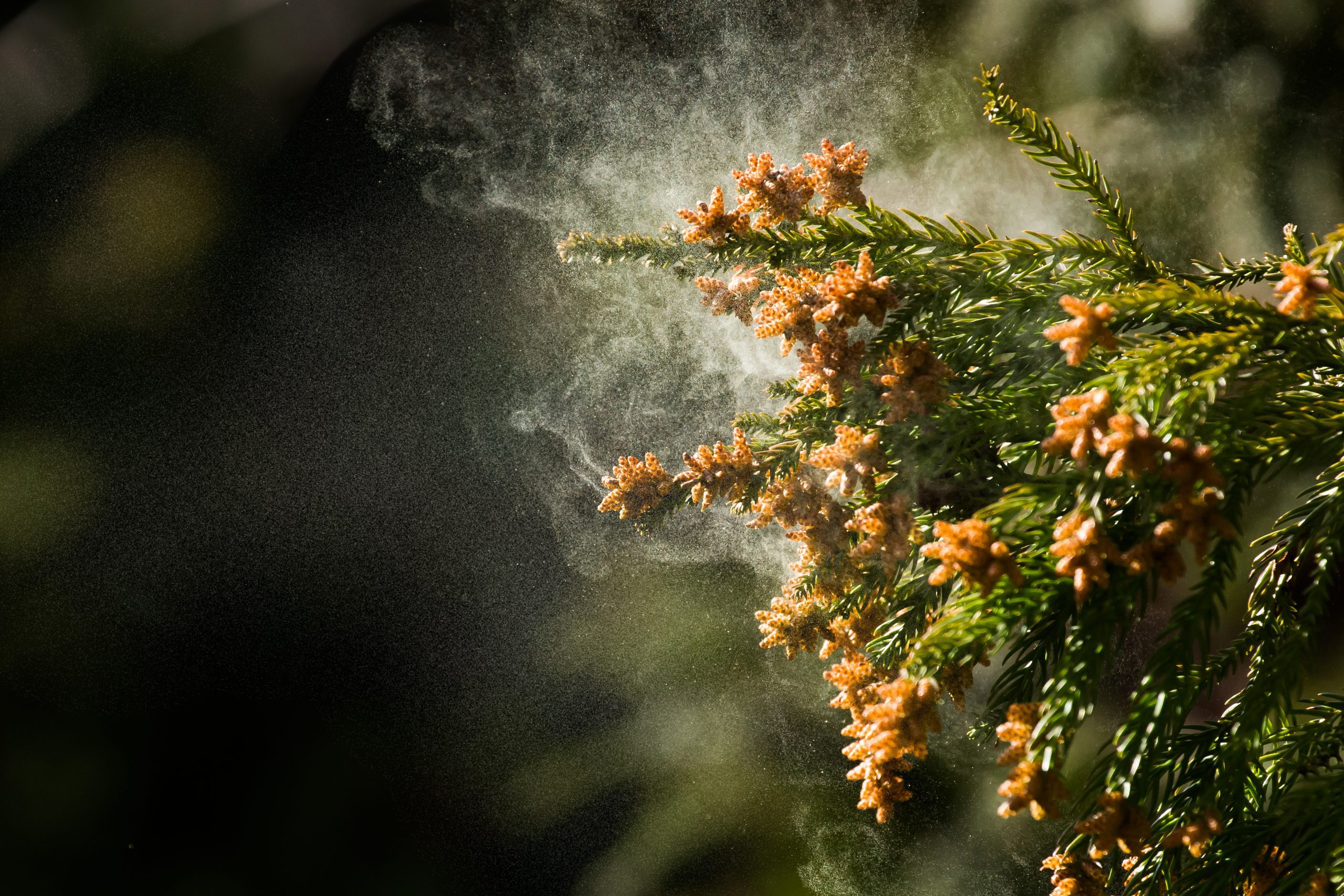 Click here for part one of this article.
More so than other allergies, cedar allergies seem create a fertile ground for bacterial and fungal infections of the sinuses. It is very common for cedar allergy sufferers to be plagued by almost constant sinus pressure and headaches and to fall prey to at least one or two sinus infections each year, typically timed inconveniently to fall in the middle of the Thanksgiving or Christmas holidays.
YOUR SINUSES — A COZY HOME FOR BACTERIA AND FUNGI
Your sinuses are warm and moist and are therefore have the potential to be the ideal breeding ground for pathogenic bacteria and fungi. Irritation from exposure to cedar and other pollen causes swelling of the sinus membranes. This swelling closes off segments of your sinuses making them even more hospitable to nasty bugs. If your immune system cannot handle this abnormal growth the result is a sinus infection with its characteristic sinus pressure, pain, headaches, yellow or green nasal discharge, sore throat, bad breath, and just a general all-over feeling of not being well.
ANTIBIOTICS AND STEROIDS PUT YOU ON A MERRY-GO-ROUND OF REPEATED INFECTIONS
At this point you go to your physician and are given a course of antibiotics, as well as either oral, injected, or inhaled steroids. This will typically result in temporary relief of your symptoms but the problem is that, if you are like most people suffering from repeated infections, you have abnormal fungi growing in your sinuses in addition to the pathogenic bacteria. The antibiotics kill only bacteria, which leaves open the opportunity for fungi to multiply by the millions without any competition.
A course of antibiotics, plus some suppression of the immune system because of allergies, stress, or steroids, and next thing you know your sinuses are overgrown with fungus and yeast. Gross, right? And the worst part is that most people with allergies are highly allergic to mold, so your own sinuses become a source of allergens. This continual exposure beats down the immune system, your sinuses become even more swollen and moist with mucus, you return to the doctor suffering from symptoms of sinusitis, and are given yet another round of antibiotics (this time a longer course and perhaps a more broad spectrum type), and round and round you go. It is a very frustrating cycle that causes untold suffering for central Texans this time of year.
A SIMPLE, EFFECTIVE SOLUTION TO THE PROBLEM
What is the solution? You need to provide your immune system with support and reduce your reaction to allergens (which acupuncture does very effectively). But you also need to apply an agent directly to the sinuses that supports your body's ability to re-establish its natural balance and the beneficial microorganisms that populate healthy sinuses to regrow. The correct concentration of colloidal silver, combined with a gentle surfactant to enable it to penetrate the mucus layer that surrounds the bacteria and fungi in infected sinuses, sprayed into the sinuses in the form of a mist, is just the ticket.
FREQUENT APPLICATION IS THE KEY TO SUCCESS
But even if you get the right product, you have to dose it correctly. In the acute phase of a sinus infection it is extremely important to use the colloidal silver very frequently. But if you spray every 20-30 minutes during waking hours and any time you awaken during the night, you will give your immune system the support it needs to get the upper hand that it needs to get rid of the infection for good.
I generally recommend that a patient with an acute sinus infection put their bottle of Sinus Relief in their pocket and set an alarm on their cell phone to remind them every 20-30 minutes to use the spray. During the night you can turn off the alarm, but put the spray on your bedside table and use it each time you awaken to use the bathroom or turn over. Doing this for two or three days will generally end the problem if your infection is mild to moderate. But if the infection is severe or chronic, or if you have been treated repeatedly with antibiotics, 2-3 weeks of intensive use may be required.
CALL TODAY TO GET STARTED
During this same time it is important to support the health of your immune system with acupuncture and the specific herbs and/or nutritional supplements that are appropriate for your particular situation and constitution. If you are ready to get off the sinusitis merry-go-round, give me a call today to schedule an appointment.
---