ARE YOU READY FOR THE CENTRAL TEXAS CEDAR SEASON? PART 1
Article By: Kristen Horner-Warren | Nov 19, 2013 | Posted In - General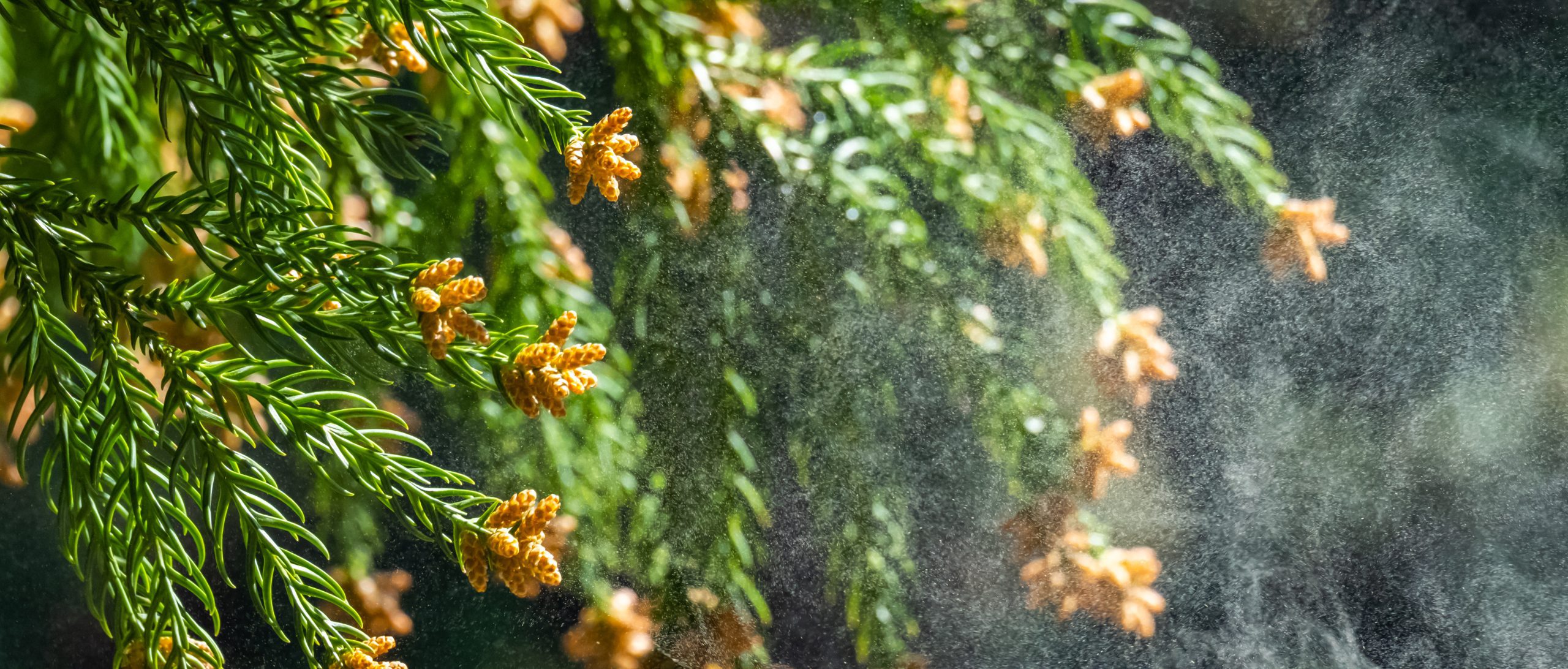 When I moved here from Colorado ten years ago, I had never heard of cedar fever. I was accustomed to a Spring and Fall allergy season, but all the allergy sufferers that I knew in Colorado got a break from their symptoms during the winter. That is why I was surprised to meet so many people in Waco whose WORST allergy season starts around Thanksgiving and extends through January or February. And, even more so than other allergens, cedar allergies seem to lay the groundwork for some really nasty secondary infections — all the way from minor sinusitis to pneumonia requiring hospitalization. Fortunately traditional Chinese medicine offers powerful prevention, as well as symptomatic relief, of even the worst cedar allergies.
HERBS ARE EFFECTIVE FOR PREVENTION AND TREATMENT OF CEDAR ALLERGIES
One of my most used treatments for cedar allergies is a formula called Easy Breather. It is made by a small manufacturer based in Austin (I hear that their cedar season is even worse than ours is!) and is specifically designed for central Texas allergies. This formula works on both the root cause of allergies (a confused and over-reactive immune system) as well as the symptoms (itchy eyes, runny nose, congestion, etc.) When used for several weeks ahead of the start of allergy season it can dramatically reduce the intensity of allergy symptoms and even if you don't start taking it until allergies are in full swing it will help you stay much more comfortable and will decrease the chances that you will spend your Thanksgiving or Christmas at urgent care with bronchitis or a sinus infection. It is safe for children and can be taken along with most medications. Please call, email, or stop by if you have questions or would like to pick a bottle up.
Stay tuned this week for part two of this article, in which I will tell you about measures that you can take to clear up even stubborn sinus infections without antibiotics.
---